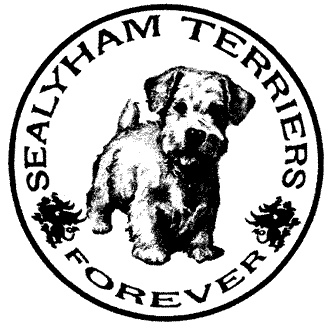 Sealyham Terriers Forever Foundation
COURTESY LISTING:
4 yr old Neutered Boy "Spot"
This is a "courtesy listing" for the breeder who is looking to find a home for this boy who is currently residing on the East Coast. He is not officially with Sealyham Forever Foundation.
This little guy is looking for the right home. Someone who is Terrier savvy and has a single dog household to offer.
Spot is 4 years old (born Jan. 22, 2015). He was placed by his breeder with a family at 14 weeks of age and returned in June 2017 as he began to snap at his owners. He never snapped at the daughter but he seemed particularly cross with the father of the family. He was neutered at 12 months of age. From what his breeder gathers from his veterinary records his disposition changed around this time which coincided with the owners having major renovations done in their home and the dog being crated in the home while the work took place. Her speculation is that Spot suffered some sort of incident during the construction in the home that lead to his fear/protection behavioral changes.
When he arrived via air cargo he was very frightened and didn't seem to recognize or trust anyone. He was very reactive with her dogs so she took him to her boarding kennel where he still resides. The full time kennel manager is a mid 50's woman and Spot learned with time to trust her – she is his main person. He also trusts his groomer and has also warmed up to all of the workers and isn't difficult to care for. He is not food aggressive and is not difficult to leash and unleash. He loves to play ball and will fetch for a long time before he decides to run away with the ball. He is dog reactive at the kennel and barks loudly and growls at dogs that come up to his run. I don't know that he would work well with another dog in his household. He doesn't like having his feet messed with (but he can be groomed and understands the muzzle) and doesn't wish to have his mouth and face messed with (but again he can be groomed completely by someone that he knows and trusts.) I think he is suitable to be placed in a single pet household with adults. Like most "rescue" dogs he has some baggage and needs a home that has patient, calm people that he can learn to trust.
Feel free to contact us to join a waiting list or learn more information about our rescue group.
To contact SFF:
Please include your name, location and contact (phone) information when contacting us!
Email: suzhartleyhill@yahoo.com or call  916)212-2198